If anyone wants to contribute ideas to this - post here!
I don't know what to expect of this amp, other than cheap Chinese build quality. Maybe it'll be "good enough", but I'm guessing it'll be on par with the Valve Jr. No pics of the back of the amp - or the circuit itself - is making my plans difficult.
Right now I have a 1952 5B1 Champ 600 with a completely original circuit: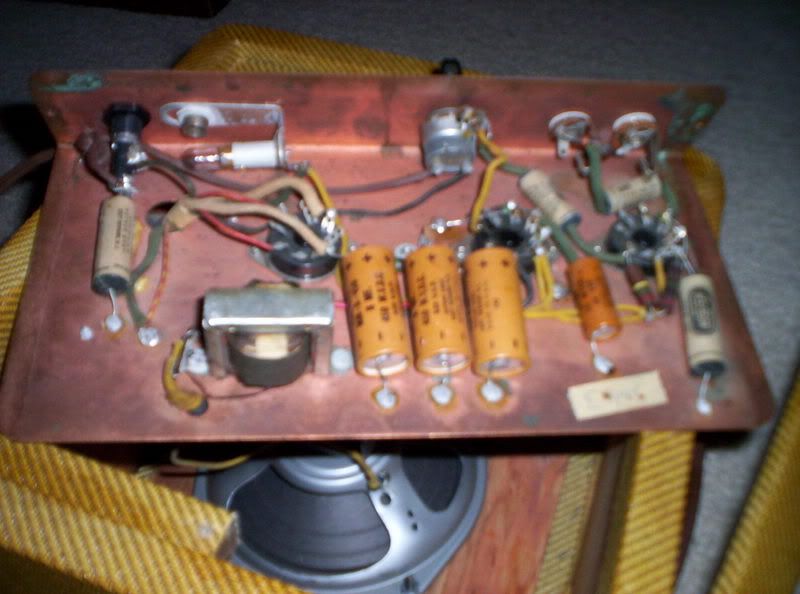 And here is the original Fender layout of the 5C1:
I'd like to enlarge the baffle for an 8" speaker, and drop a completely new p2p board in there.