Dropped the prices and am willing to deal so everything is OBO. The doggy has a dime size diameter lump on his tail I'm worried about and I want to have removed. Plus I just missed 3 shifts at work because I was sick myself, so I'm down probably a good $450-$500 this week.
WGS ET65 8 ohm - $
40
+ s&h
WGS Vet 30 8 ohm - $
40
+ s&h
Weber 1230-55 8 ohm - $
40
+ s&h
Eminence Wizard 8 ohm - $
65
+ s&h
I'll also stuff any of the above into an Ear Candy 1x12 for an additional $50 or sell the cab by itself for $70 + s&h. It's a phenomenal sounding little cab, and I know I'll regret selling it. The cab is in red vinyl, with black plastic grille and black vinyl back. Not in perfect condition. The seams have pulled a little on the bottom. Was like that when I got it. If you want I can try to fix it for you or, you can do it yourself. Shouldn't be too hard, a little duct tape and 3m adhesive should cover it.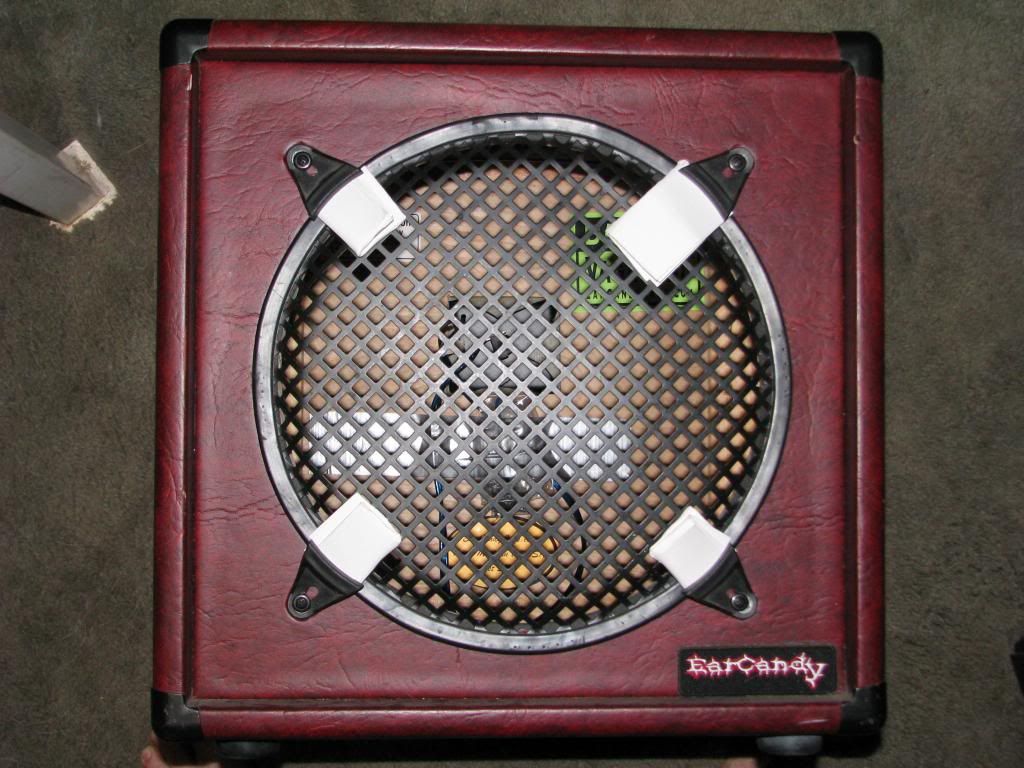 Will sell it all as a package for $225+ s&h. It would make a great little recording set up that can cover a huge range of vintage to modern tones.