Last piece up for sale. Bought this as a birthday gift for myself last October. I was the bassist in my band at the time and this was perfect for it, but since then I've quit my band and wanted to dedicate myself back to guitar like I originally wanted. This bass is in absolute mint condition, I've babied it.
Plays like a dream, I actually sold my Spector Euro ($2200 new) and picked this up and for me sounds and plays much better. Not even saying "for the money", I mean I feel it sounds and plays better than my Spector, end of story. Spectors have that unique sound but these get close but with more aggressive but cleaner tone. It came with super low action which has always been a BIG no-no for me but for this bass it made it shine even more. I've always had high action since I started guitar cause they were all budget guitars and had to be high otherwise they'd buzz. This one came setup perfectly and even with the low action there wasn't an ounce of uncontrolled buzz (guess I should use the term clank instead). The sound of the strings smacking the frets (but not in a bad "bad setup" way) is very prominent in modern rock and metal music. I raised the action after time and I was able to get more classic tones, very very clear but still big and thick. Specs are:
Mahogany wings (actual mahogany, not nato mahogany like most import BC Rich's),
34" scale maple neck thru,
24 jumbo fret, multiply bound, ebony fretboard,
black graphite nut,
Single 12th fret inlay (split oval-ish shape),
black hardware (grover bridge and grover tuners),
EMG 35DC active pickups,
V/V/T controls,
white/black/pearl/black/white multiply body, neck, and headstock bindings (F**king gorgeous),
C shape neck (feels like a guitar neck, not too thick or too thin),
super glossy black finish (none more black :rock: ).
I hate to see this go cause I was incredibly excited when I got this. It's by far the nicest bass I've EVER played. But I don't play bass much at all anymore and I've got something else big in my sights, so sadly this has to go. This is also discontinued, only made for less than a year during 2010, so no chance of getting one new anymore. I honestly don't get how BC Rich was able to make such a amazing high end bass at the amazing price of only $800 (new) and still make a profit. The Paolo Gregoletto signature bass is $900 and is nato body, maple bolt on neck, single ply bindings, BC Rich pickups, and rosewood fretboard. $100 less and you get a bass with specs that rival USA's but at a HUGE fraction of the cost.
I'm asking
$500 +shipping
again hoping for a quick sale.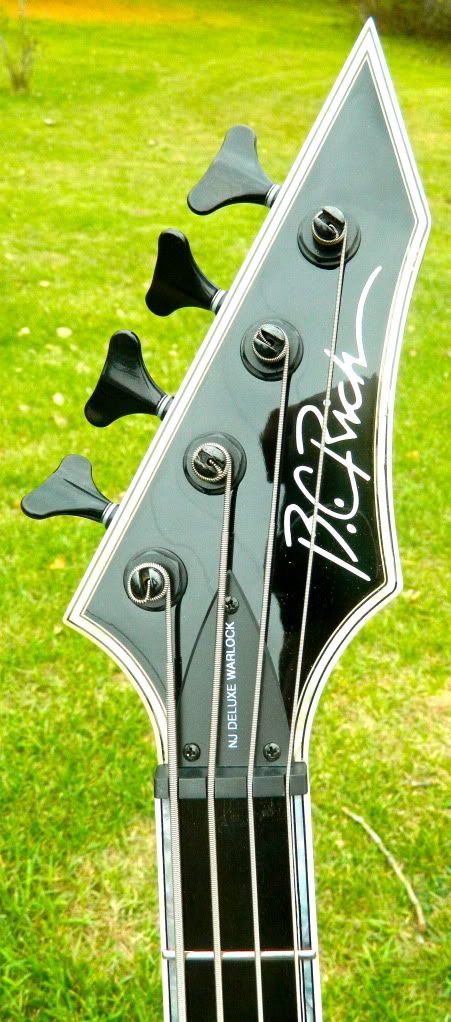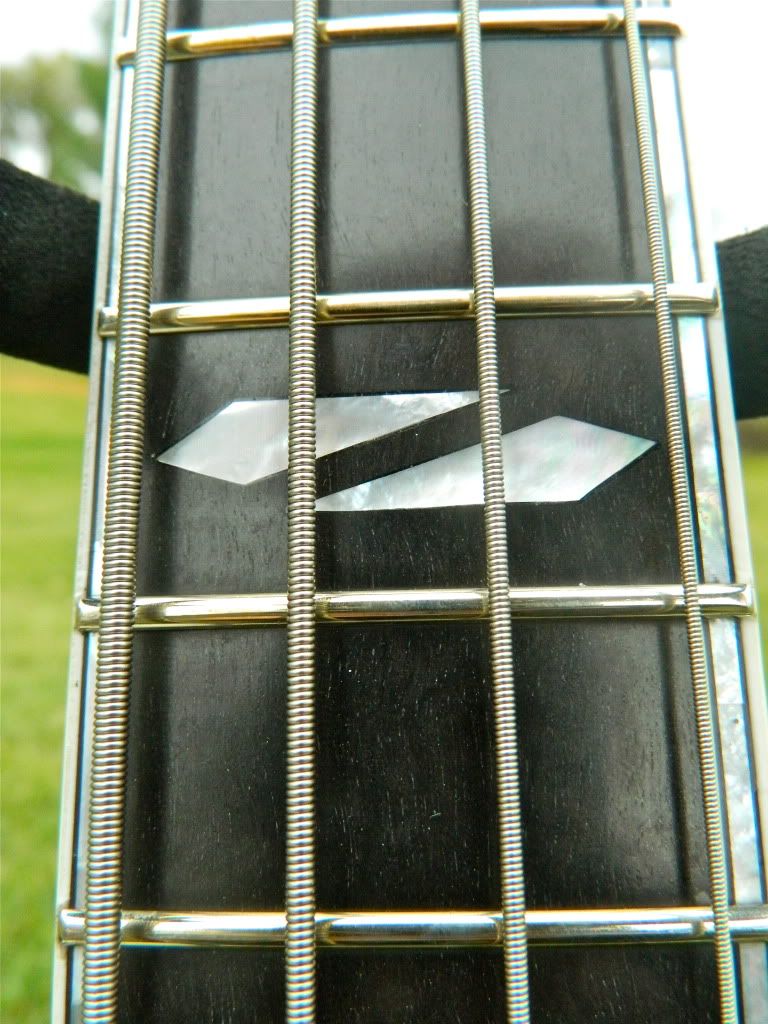 This is possibly one of (if not the last) chances to get one of these basses in this amazing condition, and at $300 less than new cost. Hit me up with any offers!! :rock: