I've got an EHX Flanger Hoax I'd like to part with for some cash/new pedal of some sort.
It's in great condition with very few physical flaws; just some velcro on the bottom and a couple light scratches. It comes with the original power adapter, but no box or papers (I got it used). This is a super pedal for a good flange/phased sound, or if you're into weird noises, this pedal has the capability to produce those to no end.
I'd like around $120 for it, but I'm open to negotiations. Or if you're down to trade, I'm open to most any offer, but I'm looking for another tremolo specifically. I'll include cash in the trade if needed.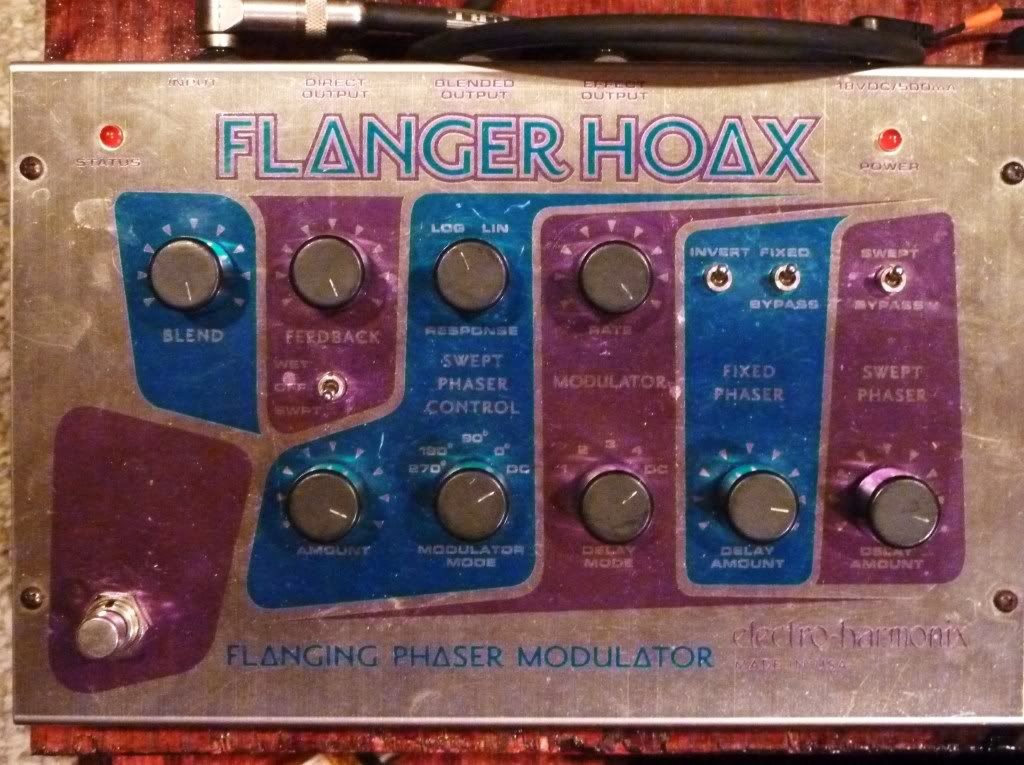 Also selling a CoPilot Polypus tremolo pedal. Great shape, velcro on bottom. Fun trem with a tap tempo switch, but just not quite what I'm looking for. I'd like $120 or hit me up with some trades!