[COLOR=#FF0010]

I'm selling the last of the 4 Binson EchoRec's I have had.
[COLOR=#FF0010]

I've already sold my serviced E4T, serviced B2 and a broken B2 (on eBay as well)
[COLOR=#FF0010]

and am now selling the last one, a [COLOR=#000000]P.E. 603-TE straight from the 70ies, completely professionally serviced.
[COLOR=#FF0010]

I'm saving up for a Yamaha CP-70, hence why.
http://www.ebay.com/itm/Binson-EchoRec-Echo-Rec-P-E-603-TE-PE-603-TE-603TE-serviced-working-/120858351321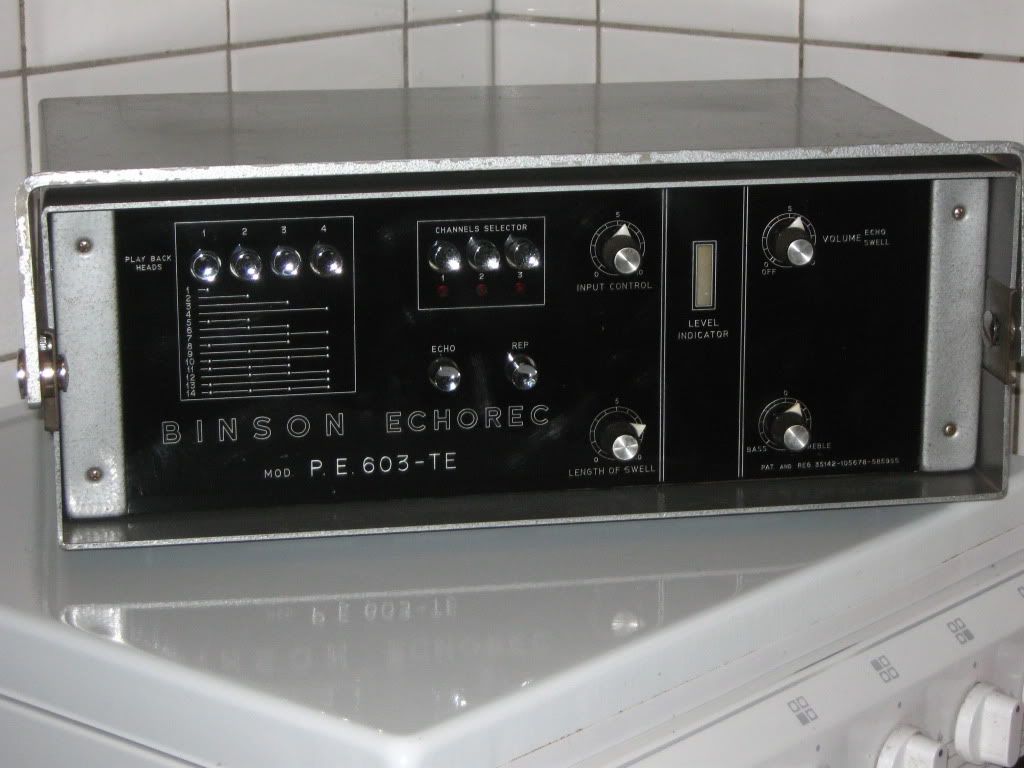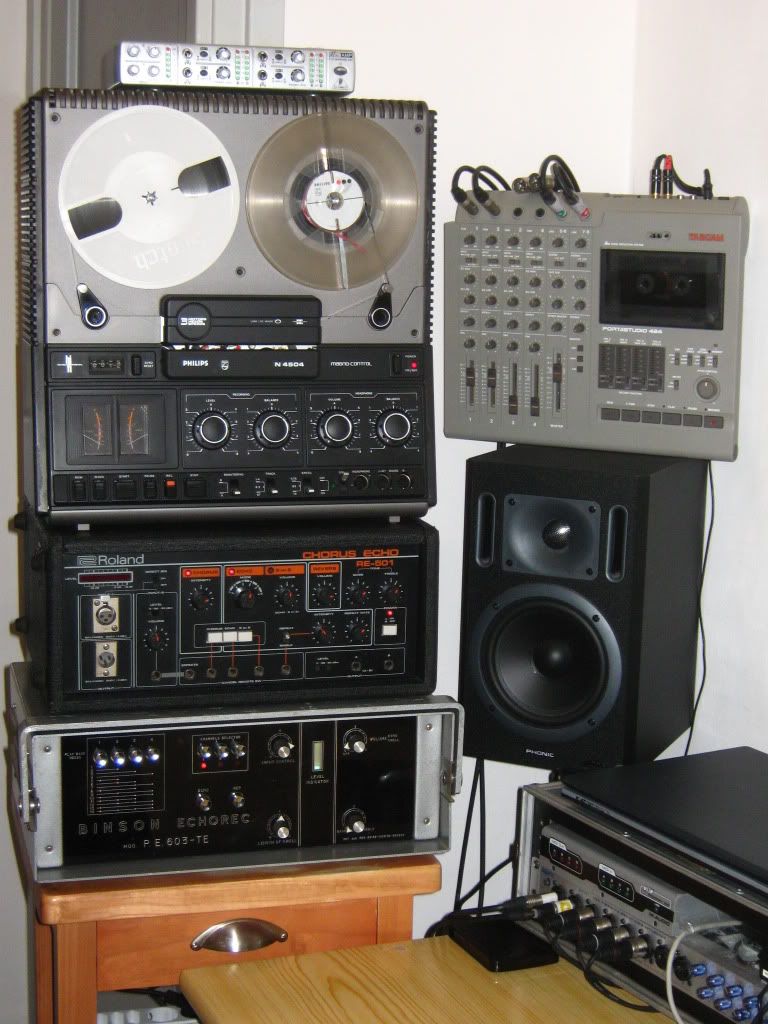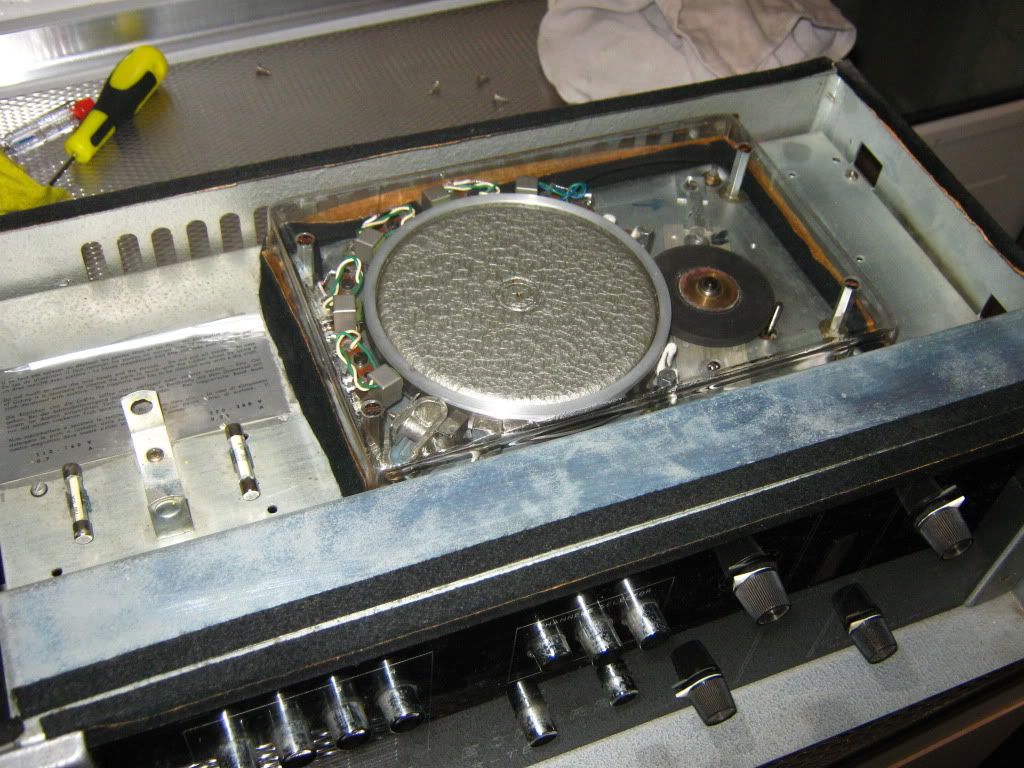 This particular P.E. 603-TE model has been professionally serviced by a Dutch company called
Technophobia Analog Audio Solutions
. The guy owning it has been my go-to guy for years now and is highly skilled in repairing and servicing whatever I bring him. I would go so far by saying that, by now, he's Holland's number one Binson EchoRec expert.
I would also go so far as saying that this is the best Binson I've owned. I've owned 4, so that does kinda say a lot. Wonderful unit and I prefer it to the other Binson's I've had and played.
4 playback modes instead of the common 3 modes, an extra EQ, a gain stage for lovely overdriven sounds, 3 in and outputs, you name it.
---------------------------------------------------------------
The following has been done
:
- the entire schematic has been written out -- completely cleaned -- the disc has been cleaned and perfectly aligned. It's also been oiled and motor paste has been applied to achieve proper smear - - the disc surface has been cleaned and oiled as well -- capstan has been cleaned and oiled -
-
the motor has been rewired and serviced and wire breakage has been prevented
-
- heads have been cleaned and are now correctly aligned
(huge hassle!)
- - all wiring has been replaced by shielded wiring, something which took a long time. A common thing that needs to be done because the wiring just gives in after years of use -
-
the heaters have been rewired as well to be fully functional
-
- completely biased -
-
felt bits have been replaced
-
- tubes have been checked and added -- all contactpoints have been sprayed for proper conduct -- trimpots (dry volume / dry tone / overall tone [delay] / feedback / input gain [impedance] / EM84 gain stage) have been set optimally -- the Magic Eye has been adjusted for the input volume and placed optimally -

- power capacitors have been replaced with new working ones -- fuses have been renewed -- trafo has been checked. measured and cabling has been neatly tucked away -- Durancetest and endurancetest have been done to ensure it's in 100% working order -
---------------------------------------------------------------
[COLOR=#FF0010]
I will ship worldwide for $75,-
The unit will be shipped via PostNL, the main Dutch Postal Service. You will, of course, receive a tracking code and I'll make pictures of the actual paperwork!
I expect serious offers! I've owned 4 Binsons, all kinds of Echoplexes, Roland tapes delays, Copicats ... you name it. I'm very much aware of the prices.
... so, good luck bidding!

I will take bids outside of eBay, as long as it's from the starting bid and up.