I bought a Mesa, changed bands, and these pedals have just been collecting dust in a box (Or, in the case of the Swollen Pickle, sitting on my board unused). Trade bait at the bottom.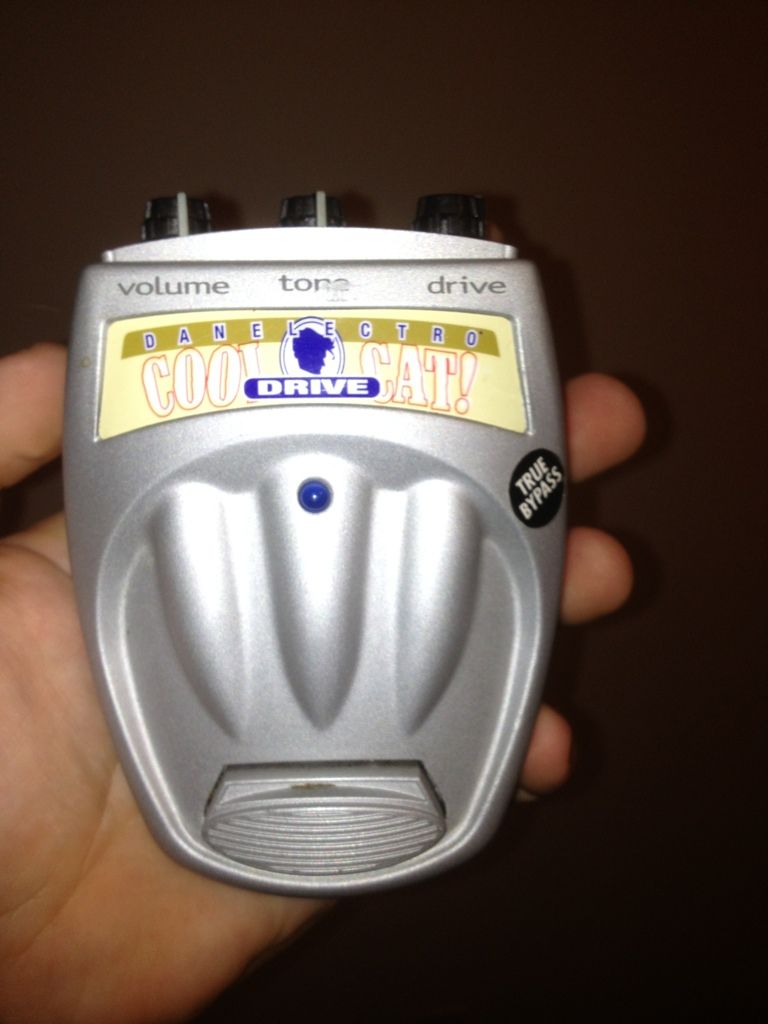 Danelecto Cool Cat Drive V1. This pedal is in great condition, and is a very accurate replica of a Fulltone OCD. The V1 versions are much closer to the Fulltone sound IMO, but got discontinued and are very hard to find. Asking $50 shipped OBO.
MXR Badass Custom 78 Distortion. This pedal is awesome for everything from a solo/lead boost to getting a crunchy EVH/ACDC/Classic rock distortion sound. $60 shipped OBO.
Way Huge Swollen Pickle: Awesome sounding fuzz, sounds HUGE on bass, but I think for now I'm just not a fuzz guy. $95 shipped OBO.
Would trade 1, 2, or all of these (and cash if necessary) for/towards
*Unique/botique overdrive pedals (I have an unhealthy fascination with trying out new and different OD pedals)
*Digitech Whammy
*EHX POG II or Micro Pog
*BBE Sonic Maximizer
*Voodoo Labs PP2+
*Reverb pedal (preferably a multi-function one)
*Multi-fx unit with amp modeling (Zoom G3/G5, Line 6 POD, etc)
Quickest way to contact me is email,
titancaleb@yahoo.com
. Thanks!