All prices shipped ConUS(international at your expense, usps priority), usps money order or paypal.
As for trades, feel free to offer what you have. I'd be particularly interested in:
Dice Works Pedals (Not Muff Divers/Finale/Dice-O-Matic)
NKT-213 loaded buzzarounds
First up is the Mu-Tron Bi-Phase with original footswitch. This has just come back from ForMusiciansOnly with a calibration and repair/replacement of bad ICs, a pot and Electrolytic caps. Works just as it should now. It's too large for me to utilize properly, so off it goes. I'll give a discount if you pay without paypal. Otherwise $1320 shipped/paypalled.
Teese RMC Wizard Wah. Sounds excellent but I mostly use a Maestro Boomer. Label is partially ripped on the bottom but you can see all the text. Fresh rubber feet were just put on. $160 shipped.
I'm a bit of an EHX enthusiast. The Electric Mistress, IMO, is one of the coolest effects ever produced. I have a ton of these old crusty flange boxes, so it's time to set a few free into the wild. These are unmodded and original as far as I can tell. I will reference these by numbers 2 and 3 corresponding to the number in the pictures, 1 has sold. 2 and 3 are identical to my eye.
#2 Electric Mistress. $335 shipped.
#3 Electric Mistress. $335 shipped.
EHX Space Drum. This is a funky one, I understand the Clash utilized these a bit back in the day. It basically makes different sounds as you hit the pad with a drum stick. Throw in some effects and it gets wild. I believe the battery snap has been replaced but other than that it is original. $165 shipped.
V1 Small Stone. Recently fixed by Ronsound and he added a boss style power jack. Sounds really great and wouldn't be selling if I didn't have another. Someone carved a number in the top, probably before I was born. $130 shipped.
Mojo Pedals (Baj2k on this forum) MKII Tone Bender Replica. OC81d Transistors and sounds awesome. They're known for making great Klones(I have one myself) but did a small run of these a while back. $300 shipped.
PigeonFX MKI Tone Bender Replica. OC75 and TI 2G381 transistors and NOS caps. If you want a MK1 on the spitty, gated and unruly side of the spectrum, THIS IS YOUR FUZZ. $245 shipped.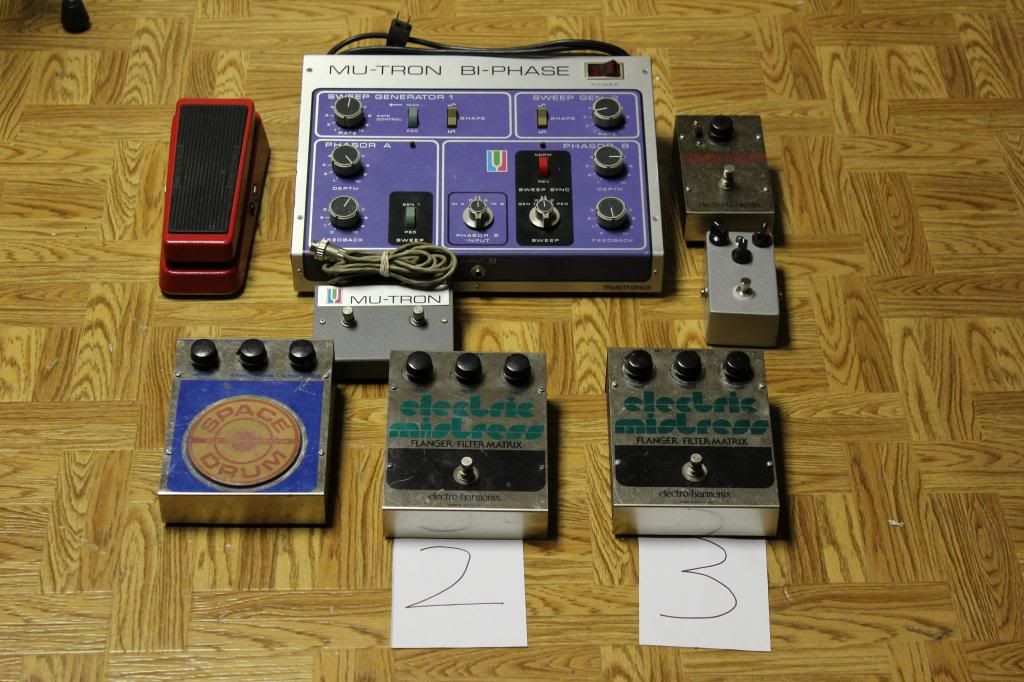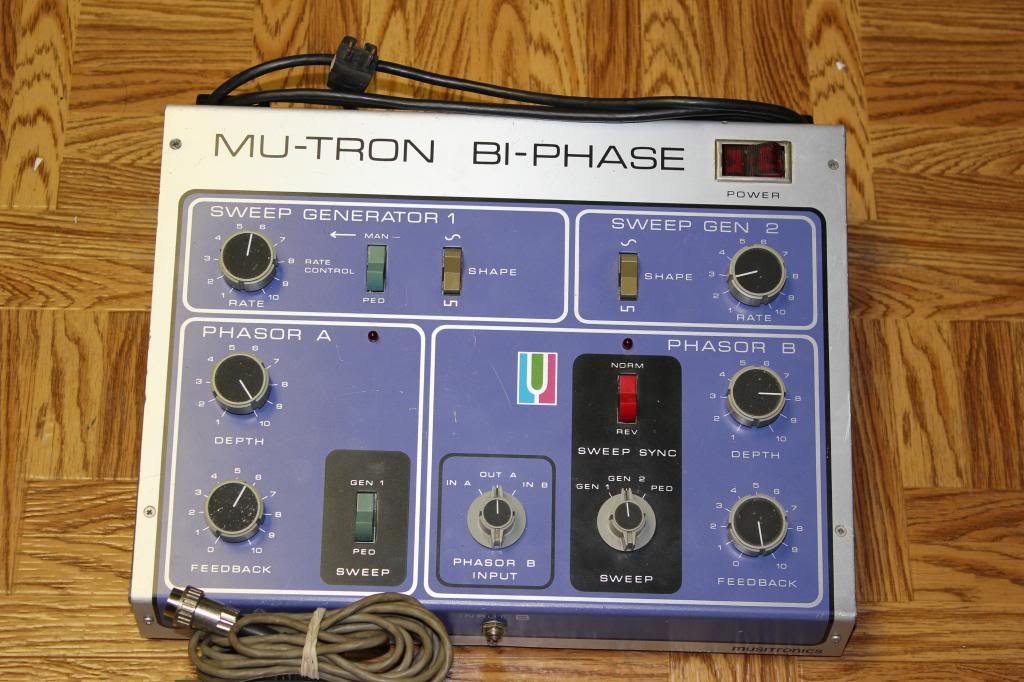 Mojo MKII