Couple of items up for sale
First up, Vox AC4TV 8" in mint condition. Only about 3 months old. Sounds great, very portable...just need to move some gear to pay off some other stuff in the works. Looking for $130 plus some shipping (nothing crazy). Here's some pics: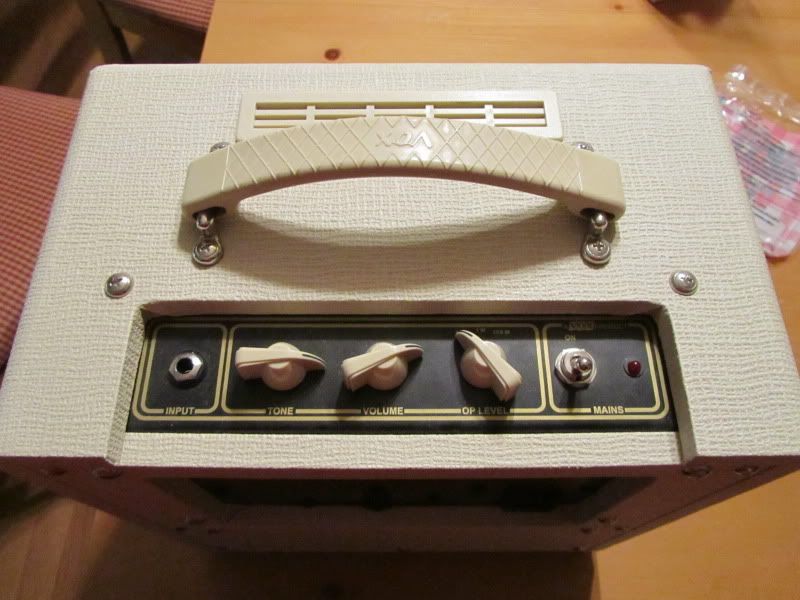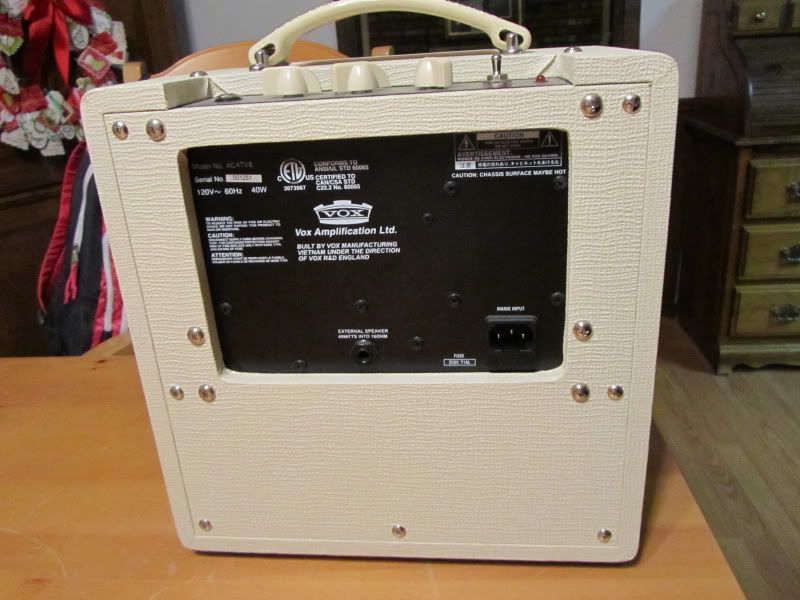 Next up, is a Fender 12 inch speaker, made by Eminence. 8 ohms. Works great. Took it out of my Hot Rod Deluxe. Looking for $35 plus some shipping.
Last up, a Digitech Bad Monkey overdrive pedal. Good condition with velcro on the bottom. Comes with the original box. $32 shipped