This gorgeous Grand Concert guitar is in excellent+ condition.
Sitka over East Indian Rosewood. Dazzling abalone rosette. Diamond fretboard inlays.
I can provide more photo images. No fingerjoint on this neck. In 1998 they were still one piece. Fishman Stereo Blender.
($3,808 Mfgrs list price.) Yours for $1700 plus $45.00 shipping. With OHSC.
(I can take PayPal, but please add 3%)
Email me for pictures, questions, to purchase.
bsur2000@yahoo.com
Thanks for your interest.
-Mark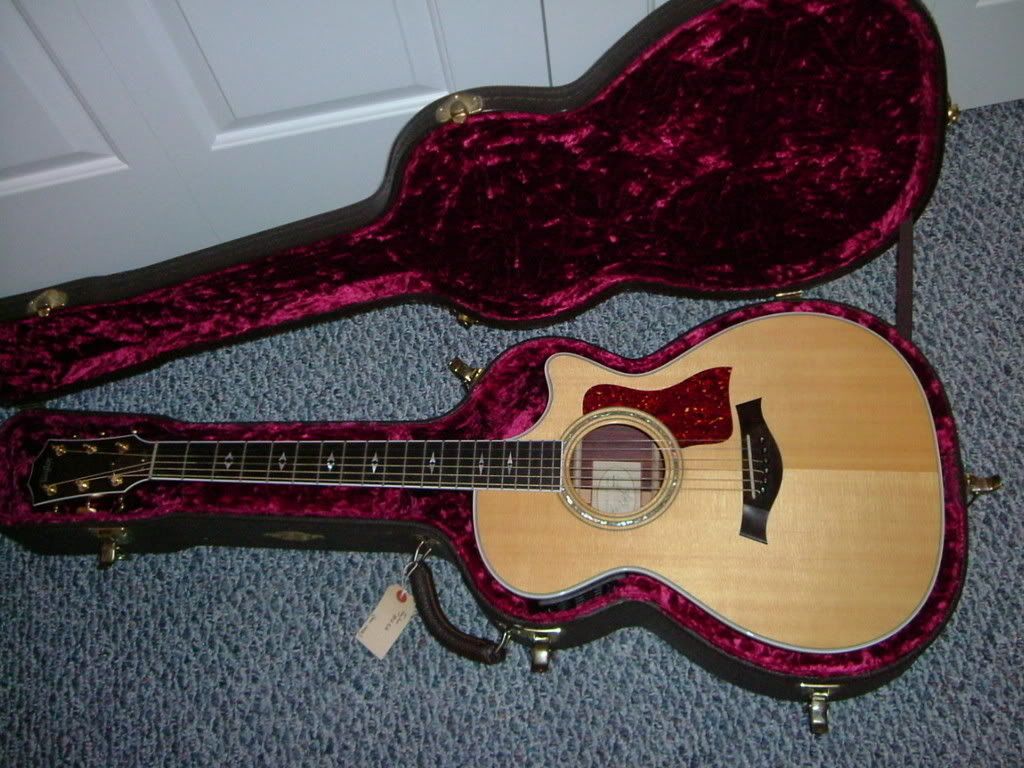 http://i152.photobucket.com/albums/s186/bsur2000/Taylor812ce/DSCF0572.jpg
http://i152.photobucket.com/albums/s186/bsur2000/Taylor812ce/DSCF0570.jpg
http://i152.photobucket.com/albums/s186/bsur2000/Taylor812ce/DSCF0568.jpg
http://i152.photobucket.com/albums/s186/bsur2000/Taylor812ce/DSCF0566.jpg
http://i152.photobucket.com/albums/s186/bsur2000/Taylor812ce/DSCF0571.jpg
http://i152.photobucket.com/albums/s186/bsur2000/Taylor812ce/DSCF0569.jpg
http://i152.photobucket.com/albums/s186/bsur2000/Taylor812ce/DSCF0567.jpg
http://i152.photobucket.com/albums/s186/bsur2000/Taylor812ce/DSCF0565.jpg