FS: Gibson Chet Atkins CE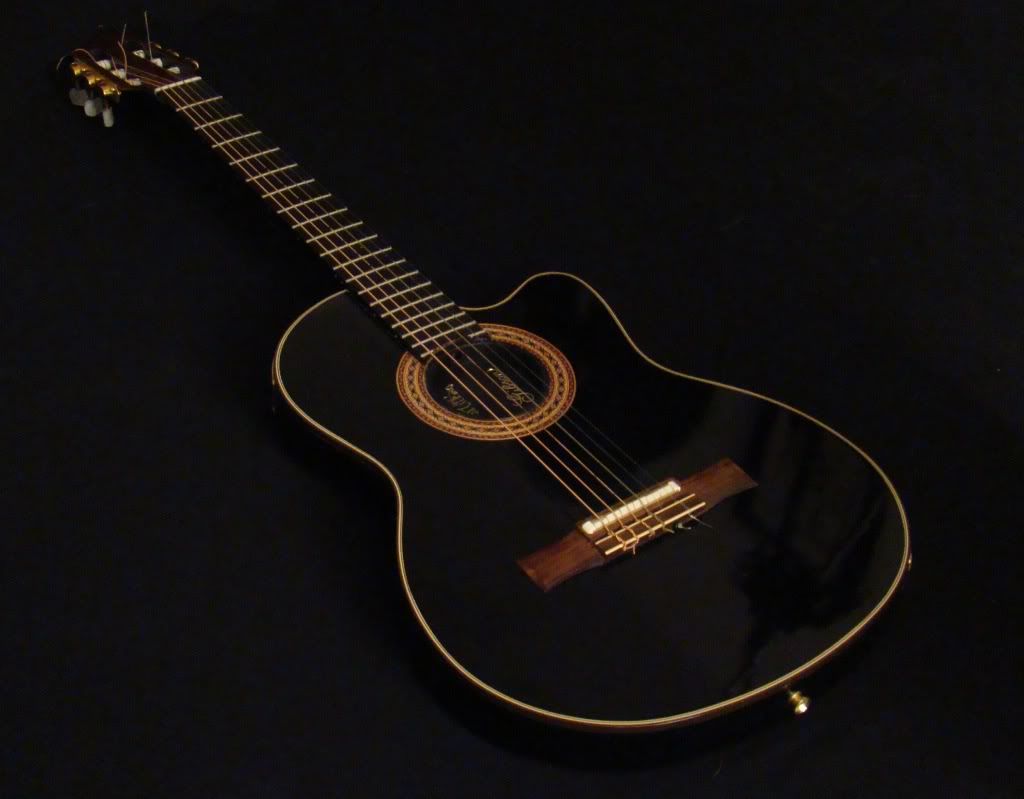 The toughest thing with this one was deciding if I should put it in the electric or acoustic forum.. but I decided to post it here because essentially it is a tool for the acoustic player.
Here is a VERY cool guitar which I picked up used about 10 years ago. I had always wanted one of these, so I picked it up when I came across this one.
Unfortunately, I never ended up needing a live nylon-string, so it hasn't seen a lot of use.
Those of you who are looking at this listing probably know exactly what this is... You get fantastic playability and NO feedback. The neck is amazing.. a very comfortable shape for a nylon-string guitar.
All the electronics are in great shape, and there is no major wear or damage on the guitar. The only thing that must be noted is that the finish on the top has 'settled into' one of the joints where the wood pieces on the top meet.. This results in something that looks like a long line on the guitar top, running the full length of the guitar, just below the sound hole. It is NOT a scratch or result of any damage, and isn't visible in all light and from all angles.. but its there, and I like to disclosee everything when I'm selling gear.
Overall this is a fantastic 'work tool' for the right musician. I've seen the prices for these range all over the place.. from $1300 up to $2k +... I'm going to price it at the low end of the spectrum, and initially ask $1100.00. The guitar has no case, and I could ship it with a gig-bag if you'd like. Comments and offers will be entertained.