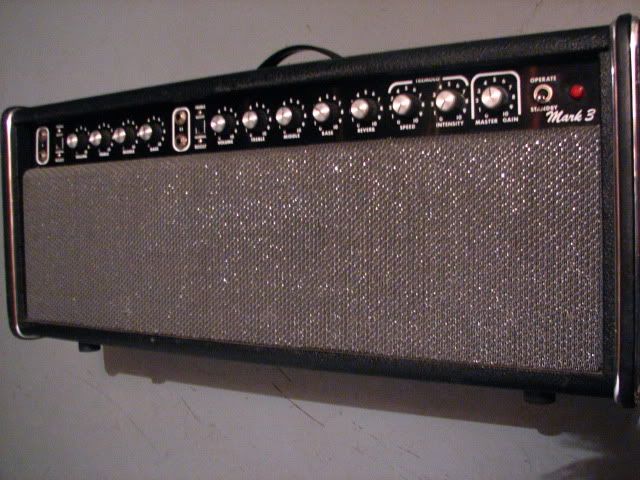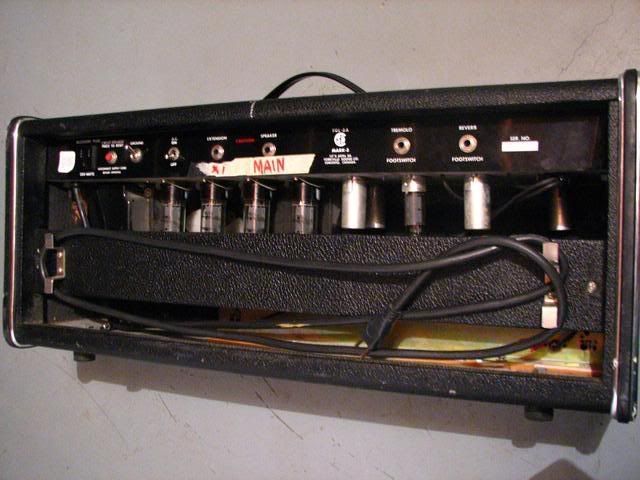 Traynor YGL-3a Mark III head. 80w in Traynor watts (loud).
The amp is fully functional, zero issues....and was checked out by a Tech last year. It's handwired, and built like a tank!
The tubes are the originals....the Tech said they had a lot of life in them. Phillips EL-34s.
The preamp tubes are the same. Probably worth more then the amp.
Great sounding amp.....kinda like a Twin with a quad of EL-34s (marshall twist).....and the ability to breakup at normal volumes (master volume). With 4 channels you can get anything from clean "twin" type tones to fuzzy vintage dirty. With a boost or dirt pedal, you can do pretty much anything. I was using it for a short time as a bass amp, which also sounded good.
It doesn't have the "Traynor" logo....otherwise really good condition for a 70's amplifier.
Sort of a heavy sucker though....so I'm going with $500 shipped and paypal'd.