I've been bitching about getting away from Remo for months, if not over a year now. Been flip-flopping between Evans and Aquarian because, really, what other choices are there?
With some suggestions from Chunkaway, I got some new Aquarian heads! **************** yeah!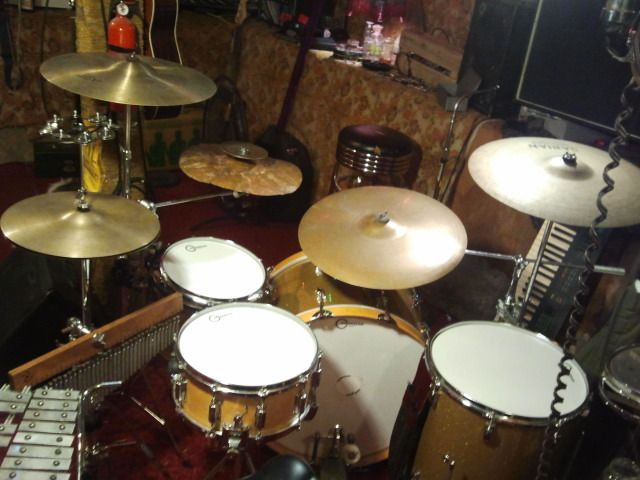 Coated Super 2's on snare and toms, classic clear resos.
Coated Force 1 for kick batter, and Modern Vintage reso.
I had Coated Emps with coated Amb resos on my snare and toms before. I can tell the Aquarians are a little brighter, but not much. And... The coating didn't chip off while tuning them up for the first time!
Kick made an improvement for me too. Had a Clear PS3 batter with smooth white Amb before. I had a good boomy sound like I like, but a lot of attack and a sort of hollowness to the sound. Now I can get a fuller sounnd and a lower note without the head farting out. It's got a great boom to it with a bit less attack. Perfect for me!
My honeymoon report is these heads are ****************ing rad, and give me the sound I want. My only complaint is the little kick pad that came with the head. It doesn't stick. Hit it with the beater 4-5 times and it just bounced off. I wonder if I even need to have one on there though...