A little background: I built a riser about 10 or 12 years ago using some plans that were in an article in MD. The only problem was that it weighed a ton and was not very easy to transport and set up (especially for one person). Because of this I only used it once or twice. I just kept set up in my practice room. While perusing the interwebs I came across an idea on another drum forum which shall remain nameless (Drumchat) to use plastic buckets instead of wooden legs. Here's the result: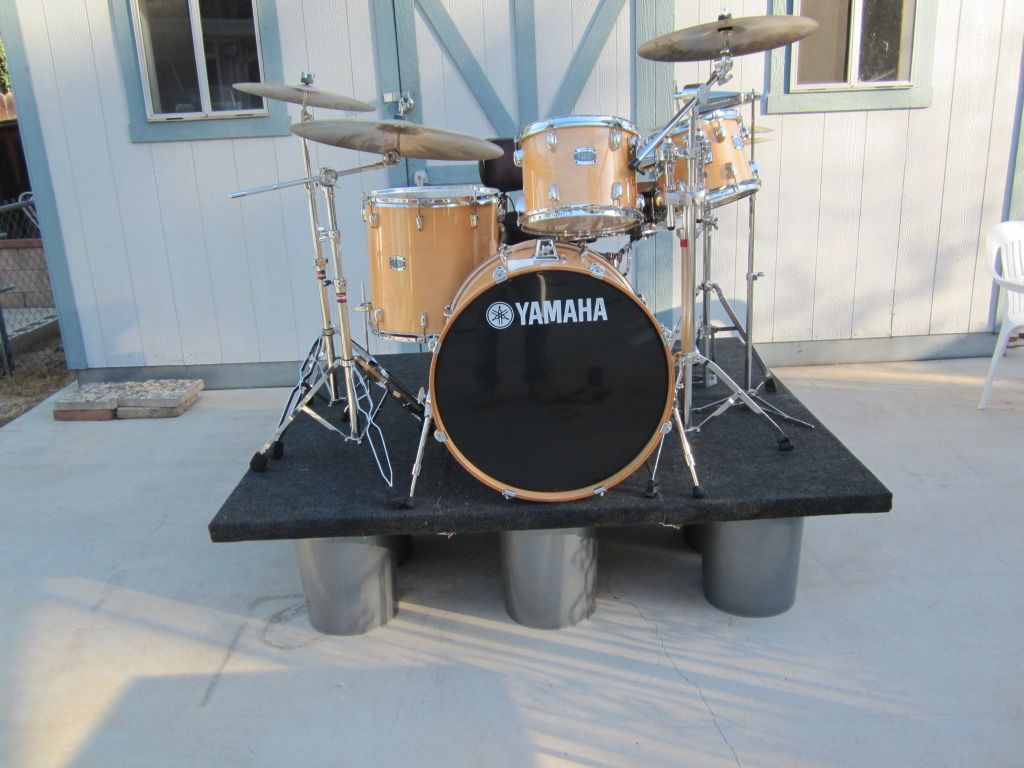 I cut down the top to fit my kit. The finished size is 5 x 5 1/2 feet. It fits my 5-piece Stage Custom set just right.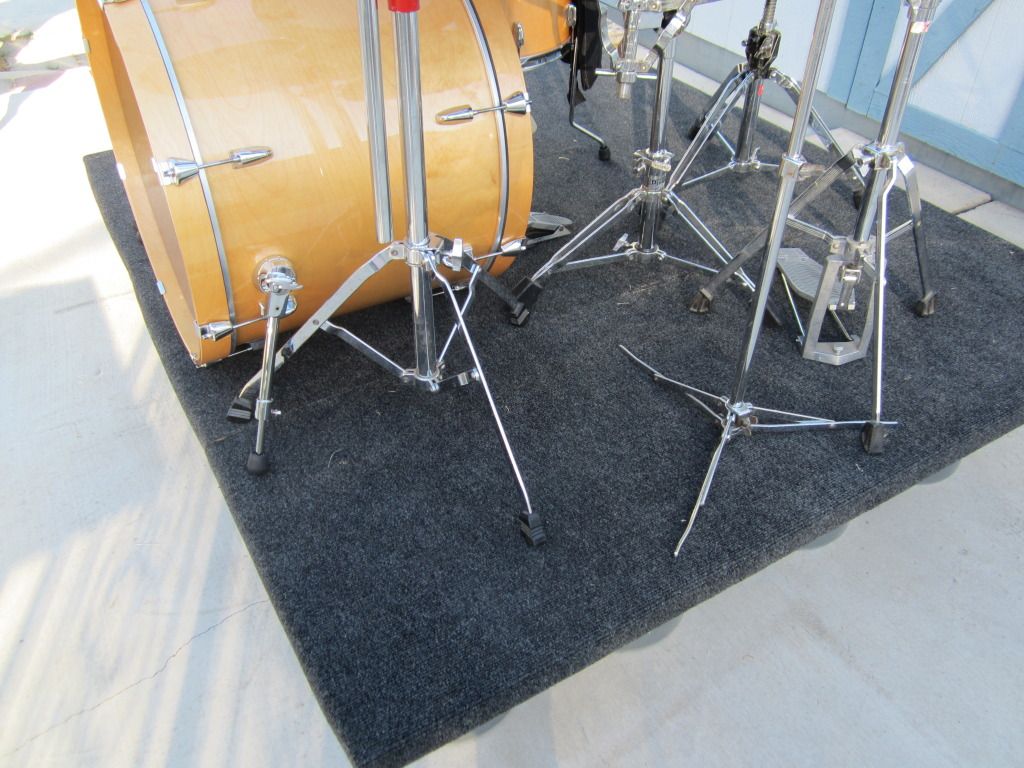 Cut the top into thirds and installed latches to hold it together.